Products Application Cases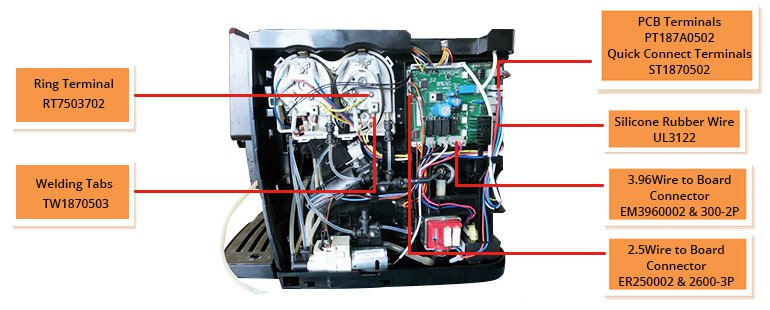 Connectors and high-temperature wires are used in a range of products from electric kettles, ovens, electric cookers and coffee makers.
Quick connect terminals are used to connect to heat pipes. This allows for easy assembly and maintenance.
The 2.5mm pitch and 3.96mm pitch connectors are used to control an electrical circuit, connect to control panel and sensors.
The silicon rubber wires can withstand 200 degrees, as it was working under the periodic high temperature environment.
Latest information